Second Asian Conference of powder metallurgy
(APMA2013)
will be
held in Xiamen,
November
3
-6
days. This conference will invite a number of experts at home and abroad to make a special invitation report.
Both the dual identity of scholars and managers
-
Dr.
Michael Krehl visits
APMA2013
conference and reports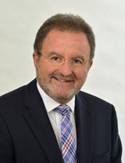 Michael Krehl
has served as
CEO and
Principal
General Manager
of
PMG
Holdings
since
he took over the
PMG
Group in
2003
.
Prior to joining
PMG in
1996
, he held leadership positions at various materials companies in Germany and the United States.
Dr.
Krehl
studied materials science at the University of Stuttgart in his early years
and received his master's degree
in
1981
. Later, at the University of Stuttgart, he
completed his Ph.D. with Professor
G. Petzow
at the
Planck Institute for Materials Science
. His master's and doctoral thesis are based on the performance of niobium and tantalum alloys in high temperature and sintered state.
Even during his working days,
Dr.
Krehl
has written about
30
publications, presenting countless papers at various conferences, focusing on refractory metals, powder metallurgy and manufacturing. As a manager who stands out in the academic field, as an academic guardian who is tireless in the management industry, his forthcoming report on the development and application of soft magnetic powder metallurgy materials will undoubtedly become a highlight of the conference.


Top experts in the international powder metallurgy industry
——
Professor
RM German
will attend
APMA2013
conference and report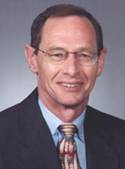 As a professor and former vice dean of the School of Engineering in Mechanical Engineering from San Diego State University,
Randall M. German
obtain a doctorate from the University of California, Davis, a Master of Science from Ohio State University with a Bachelor of Science from San Jose State University, It is an outstanding alumnus of these three prestigious schools.
With his outstanding academic standards and outstanding personal abilities,
Professor
German
is also in the business. At the same time as the presiding professor, he led the main research task with
56
million sponsorship support. To date, he has published
990
papers, published
17
books, has
25
patents,
and has
written
19
books. In addition, as a practicing scientific practitioner and
a member of
MPIF
, he also received an honorary doctorate in the world of science, the Tesla Medal, and is a director of three technology groups.
Professor
RMGerman
's visit to Xiamen will surely become
a highlight
of
APMA2013
, and it is bound to set off a brainstorming and technological storm in the powder metallurgy industry in China and Asia. He will give a speech on the core topic of metal powder injection molding and discuss this issue with other delegates. Let us wait and see the wonderful speech of this world-renowned scholar.
Powder metallurgist in the music capital
——
Professor
Herbert Danninger
visited the
APMA2013
conference and gave a report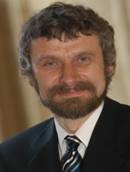 After completing his studies in industrial chemistry at the Technical University of Vienna, Professor
Herbert Danninger
received his Ph.D.
in
1980
with a paper on sintering high-specific gravity tungsten alloys. Subsequently, in
1990
he was awarded the qualification of the Vienna University of Technology and was subsequently
appointed as a full-time professor of inorganic materials chemistry
in
2003
. From
2011
to the present, he has been the Director of the Department of Industrial Chemistry at the Technical University of Vienna.
As a
senior powder metallurgist who
has been at the forefront of the powder metallurgy industry for more than 30 years and has published more than
350
academic papers,
Professor
Herbert Danninger
's main research topic is the sintering process, especially the chemical reaction between sintered materials and atmosphere. In addition, there are high-strength powder metallurgy alloy steels and metal fatigue strength of powder metallurgy materials. At the conference, his forthcoming report entitled "Ultra-high cycle fatigue performance of iron-based powder metallurgy materials" will show the participants the latest developments and research results in this field. This scholar with both academic and practical coexistence, strength and reputation will surely lead another discussion of the conference.


a tireless academic practitioner
- Professor Li
Zaixing
visited the
APMA2013
conference and gave a report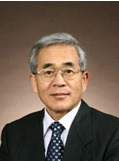 In 1983
, following
Professor
Guenter Petzow
's work at the Powder Metallurgy Laboratory at the Planck Institute of Metals, Li
Zaixing
received his Ph.D. in Metal Science from the University of Stuart. Since then, he has been working at Hanyang University's
ERICA
campus as a professor, dean and director. His research focuses on the processing of metal nanopowders,
the design of nanopowder feeds
for
3D
net forming processes, and the grain boundary diffusion of nanopowder materials. He has published
more
than
200
academic papers, compiled
3
books, has
more
than
20
patents, and has won numerous domestic and international awards for his outstanding achievements. In terms of social activities, he is a member of the Korean National Academy of Engineering and a director of the German Humboldt Foundation. He was the director of the Korea Foundation for Science and Technology Research and the Asian Powder Metallurgy Association. In addition, Professor Li Zaixing is also a technical consultant of Samsung Electric, R&D Center and Corning Co., Ltd.

Professor Li Zaixing's trip to Xiamen will bring us a report entitled "Progress in Powder Metallurgy Technology Using Nano-Powder Materials". Its unique perspective, professional analysis and deep foresight are bound to add to the highlight of the conference.


In-depth analyst of the Asian powder metallurgy industry
——
Ola Litström
will come to
APMA2013
conference and report
After receiving a master's degree in physical metallurgy from the Royal Institute of Technology in Sweden,
Mr.
Litström
joined the Swedish company Högans and has been working in the powder metallurgy industry for
17
years. His work mainly includes more than ten years of product and process development, as well as engineering management and other fields. His research reports have obtained patents in related fields. In addition,
Mr.
Litström
is active in technical market support, production and plant management, as well as in the powder metallurgy industry for guidance, training and education.
Mr.
Litström
is currently the Application Development Manager for Höganäs Asia and is based in Höganäs China Ltd. in Qingpu, Shanghai. With work experience in China as well as in-depth understanding of Asia's macroeconomic situation,
Mr.
Litström
the
General Assembly entitled
APMA2013
will bring a "challenge of Asia's booming powder metallurgy industry," the report will make our Asia The powder metallurgy industry has a more authoritative, professional and comprehensive understanding, which in turn stimulates and drives the further development and expansion of this industry in Asia.


Senior powder metallurgist working at the forefront of science
——
Professor
Hideshi Miura
visited
APMA2013
and gave a report
Hideshi Miura
holds a Bachelor of Science, a Master of Science and a Ph.D. from Kyushu University. He is currently a professor at Kyushu University and one of the chairmen of the Japan Powder Powder Metallurgy Association. He also successfully hosted the
2012
Yokohama World Powder Metallurgy Conference in Japan
as Vice President
. He published about
300
articles and translated
R M. German
's Powder Metallurgy Science with
12
patents and
20
books. With his outstanding professionalism and excellent comprehensive knowledge,
Professor
Hideshi Miura
has received
numerous awards from various organizations including
JSPM, JSME
and
JIM
.

At the
APMA2013
conference,
Professor
Hideshi Miura
will present us with a report entitled "Direct Laser Forming of Titanium Alloy Powders in Medical and Aerospace Applications", which will open a new vision for us and open up a heated discussion. The topic, and then set off a new round of technological revolution.


Scientific problem insights and solvers
——
Dr.
Yoshimi Sugaya
visited the
APMA2013
conference and gave a report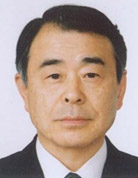 Yoshimi Sugaya
graduated with a degree in Mechanical Engineering from the University of Ibaraki, Japan
in
1979
and
received his Ph.D. in Engineering from the University
in
2006
. His main research focuses on the powder metallurgy pressing process and mold technology.
Dr.
Yoshimi Sugaya
joined Hitachi Powder Metal Co., Ltd.
in
1979
and
has been working for
the technical committee of
JPMA
since
2009
.
The Cheese Grater is a convenient daily gadgets. It will make cheese and butter softer, and protect your hands, nobody will reject these useful and convenient tools. They 're made from high quality and tight stainless steel, usually come along with a ergonomic soft plastic handle, non rust, durable, light, safe and safe in dishwasher are their advantages.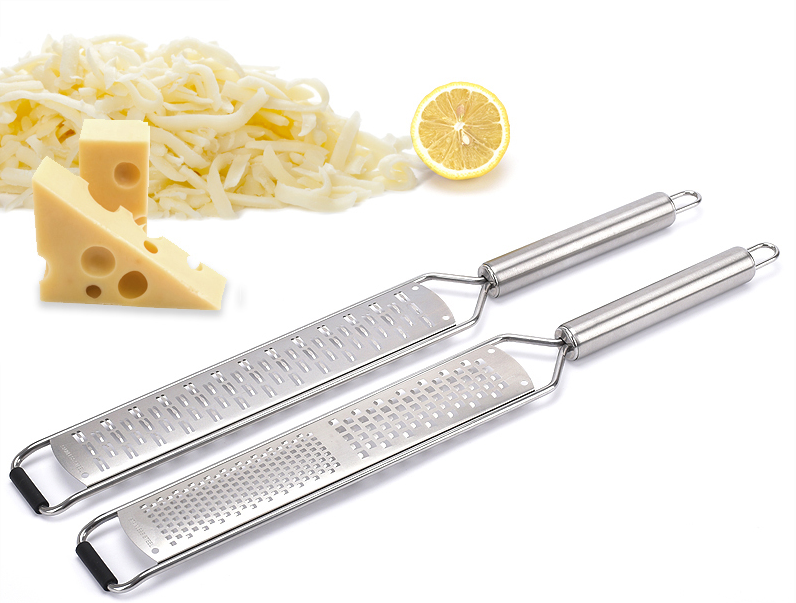 Cheese Grater
Cheese Grater,Butter Grater,Cheese Zester,Carrot Grater
Fortary Industry&Trading Co., Ltd. , http://www.fortary.com