According to foreign media reports, storing renewable energy is as important as generating renewable energy, and flow batteries may be one of the most promising methods. Despite many obstacles in improving technology, the Harvard team of engineers has been using organic flow batteries to make progress in the past few years.
Now the team has tested a new molecule that can achieve the most durable and efficient organic flow battery to date.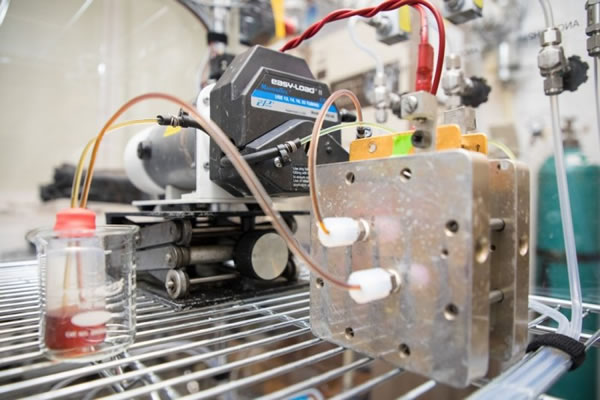 The flow battery is composed of two liquid electrolytes, stored in an external tank, and delivered to the battery through pipes as needed. During charging and discharging, they pass electrons back and forth through the membrane in the battery, and their storage capacity and power output can be adjusted by changing the size of the can and membrane, respectively. Traditionally, the best results for this type of battery have come from vanadium and bromine electrolytes dissolved in acid, but these chemicals can be costly and corrosive. Organic substitutes for vanadium are found in the form of quinone compounds.
In 2014, the Harvard team began experimenting with more than 10,000 quinone compounds, and gradually determined which quinones worked best. After that, they replaced the bromine with ferrous *** and converted the acid to an alkaline mixture, and then chose to use the modified organic vitamin B2 as a particularly useful quinone. Finally, they adjusted the formulation of the neutral aqueous solution last year.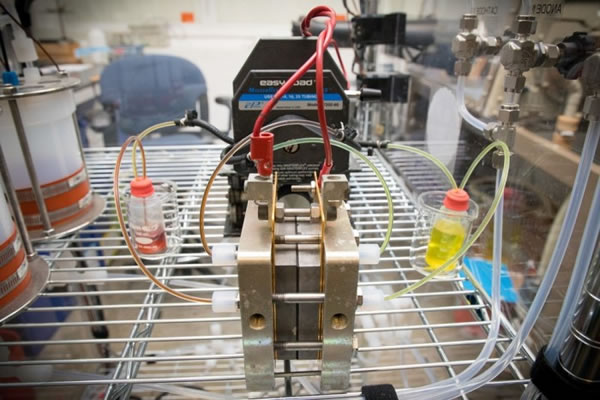 Now, researchers have transformed a quinone to create a new organic molecule that balances life and performance, creating the most durable and efficient organic flow battery to date. This key ingredient is called the "Mashara" molecule, named after the longevity patriarch of the Bible.
"In previous work, we have demonstrated a chemical with a long life but low voltage, which results in low energy storage of molecules and high cost of storing quantitative energy," said the study's lead author Michael Aziz. "Now, we have the first chemical with long-term stability and more than one volt, which is generally regarded as the threshold for commercial deployment. I believe it is the first organic flow battery that meets the requirements of all practically implemented technical standards . "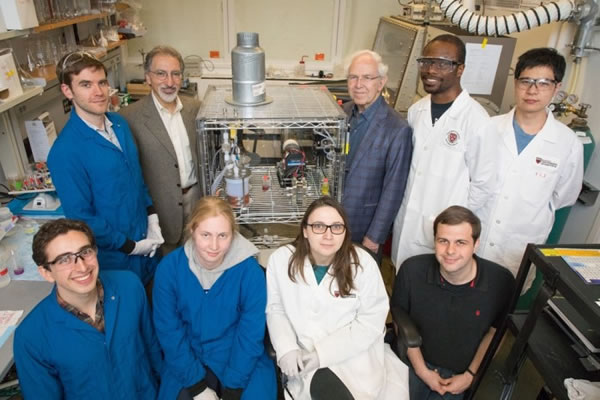 In the test of this molecule, the aging rate of the "Masala" molecule is less than 0.01% per day, and the aging rate caused in each charge and discharge cycle is less than 0.001%. This means that its annual aging rate is less than 3%, and it can be charged and discharged tens of thousands of times. "Masala" also easily dissolves into a weak alkaline electrolyte. This helps it store more energy and reduce the overall cost of the material, because the walls and membranes do not need to be particularly resistant to corrosion.
"This important work represents a major advancement in low-cost, long-life flow batteries," said Imre Gyuk, director of energy storage research at the US Department of Energy. "We need such equipment to allow the grid to absorb more and more environmentally friendly but variable renewable electricity."
The research was published in the journal Joule.
Save Time-Money-& Manpower with the GCN40SP ,GCN40 , Tool

It is cordless, gas-powered for the freedom to move on the jobsite
8,000 shots per an hour of battery time
A 40 pin magazine to cut downtime
No licenses or powder regulations
Lithium-Ion technology for more power, longer life, lighter, a fast charger

Depth of drive adjustment at your fingertips for a quality job be it track, plywood, or furrin
Magnetic adapter for faster washer installations
High pressure, high-speed steel pins
Simply Faster...Simply Better!
Fasteners For Track And Heavy Steel
Drive Pins for Ceiling,Shooting Nails with Eyelet,Powder Actuated Tool Fastening Accessories,Shooting Nails with Cap
Yibin Heheng Technology Co.,Ltd , https://www.chinadirectfastening.com